Developing A Chemiluminescent Immunoassay Platform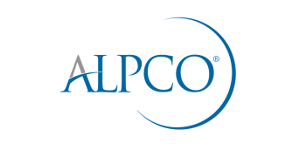 Introduction
ALPCO developed STELLUX® as a chemiluminescent immunoassay platform aimed at detecting key biomarkers in the life science research and clinical fields. The STELLUX® name is a term that merges the Latin words for "star" and "light" to describe the enzyme activated chemical reaction that occurs through chemiluminescence, literally bringing test results to light out of darkness. The product line addresses many of the key analyte- and species-specific limitations of traditional colorimetric immunoassays.
The Migration from Colorimetric to Chemiluminescent Immunoassays
Traditional colorimetric immunoassays have been used successfully in research and clinical laboratories for more than 50 years. While they provide many benefits, there are some key analyte- and species-specific limitations that have warranted the development of a new type of immunoassay, the chemiluminescent immunoassay (CLIA). The CLIA addresses these limitations with its high sensitivity, targeted specificity and broad dynamic range.
How Does Chemiluminescence Work?
Traditional colorimetric immunoassays utilize an enzymatic reaction in order to convert the substrate to produce a colored reaction product. The level of color change is then used to quantify the amount of a particular analyte in a given sample. In a CLIA, the enzymatic reaction serves to convert the substrate to a reaction product that emits photons of light. The most commonly used labeling enzymes are horseradish peroxidase (HRP) and alkaline phosphatase (ALP). The most popular chemiluminescent substrates are luminol, isoluminol and their derivatives, acridinium ester derivative, peroxidase and ALP.1
There are two forms of chemiluminescence assays: flash and glow.2 The table below describes key features of each type of CLIA:
What Form Does the STELLUX

®

Chemiluminescent Immunoassay Platform Use and Why?
The STELLUX® chemiluminescent immunoassay platform utilizes glow chemiluminescence due to several positive aspects associated with this form including:
Higher Sensitivity
STELLUX® Chemiluminescent immunoassay platform provides superior sensitivity compared to competitive assays.
Broader Dynamic Range
STELLUX® assays exhibit a broad dynamic range, eliminating the need for diluting samples to fit within a standard curve, as well as the need for purchasing multiple assays with differing levels of sensitivity.
Simplified Procedures
STELLUX® assays were developed with a simplified procedure, allowing the user to obtain results easily and quickly*.
*Representative assay protocol for example purposes only. Refer to IFU provided with kit when running assay.
Resources
Download our brochure to learn more about the features of the STELLUX® chemiluminescent immunoassay platform.
References
Chen et al. (2012). Chemiluminescent immunoassay and its applications. Chin J Anal Chem, 40(1), 3-10.
Corning

®

Incorporated. ELISA Techniques Bulletin No. 1, May 1995; and ELISA Techniques Bulletin No. 5, July 1996.