Two new autophagy compounds only available through Reagency
PIK-III, VPS34 inhibitor RGNCY-0041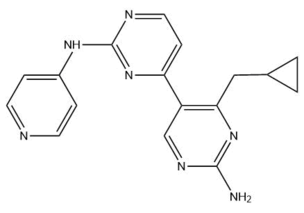 PIK-III is a selective inhibitor of VPS34 that binds a unique hydrophobic pocket not present in related kinases such as PI(3)Kα. PIK-III acutely inhibits autophagy and de novo lipidation of LC3, and leads to the stabilization of autophagy substrates.  VPS34 IC50 = 0.018μM.
Catalogue number RGNCY-0041
---
SAR405, VPS34 inhibitor RGNCY-0042

SAR405 is a low molecular mass kinase inhibitor of Vps34 (KD 1.5 nM) and has a highly selective protein and lipid kinase profile.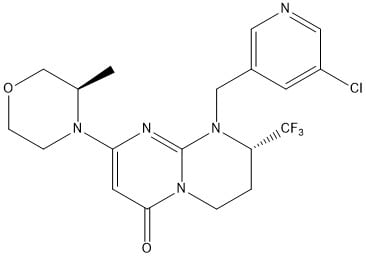 Inhibition of Vps34 kinase activity by SAR405 affects both late endosome-lysosome compartments and prevents autophagy. In addition, the concomitant inhibition of VPS34 and mTOR, with SAR405 and the US Food and Drug Administration–approved mTOR inhibitor everolimus, results in synergistic antiproliferative activity in renal tumor cell lines, indicating a potential clinical application in cancer.  VSP34 IC50 = 1.2nM
Catalogue number RGNCY-0042
---
Reagency is a company started by scientists, aimed at tackling the issues sourcing cutting-edge research compounds currently in  the literature. They provide a way to purchase such custom made compounds without the extortionate bills. Members submit the compounds they want made, and through Reagency they share the cost of synthesis.
Please visit their website to see the current batch of cutting-edge compounds. If you don't see what you want, submit a request and they will add it to their site and offer it to the Reagency community so everyone can share the cost of synthesis.