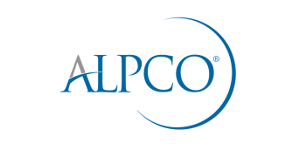 Alpco diagnostics are a supplier of immunoassay kits for the medical research community.
Their kits are developed by scientists committed to supporting those who work in physiology and disease research.
ALPCO provide a broad portfolio of life science research tools for academic, pre-clinical and clinical use, including primary antibodies, flow cytometry reagents, recombinant proteins, and products for HPLC and LC-MS/MS, but are best known for providing, as they put it: "Immunoassays Beyond the Ordinary."
ALPCO have a reputation for quality among their customers because they focus on providing immunoassays which are highly sensitive, specific and reproducible with a broad dynamic range that allows for fewer dilution steps and therefore reduced systematic error.
They have recently developed the new STELLUX™ range of chemiluminescent immunosorbent assays. These combine exquisite sensitivity, ease of use, and outstanding reliability which comes from extensive testing and characterisation.
---
Product Categories
| | | | | | |
| --- | --- | --- | --- | --- | --- |
| Immunoassays | HPLC and LC/MS-MS reagents | Purified antibodies | Recombinant proteins | Flow cytometry reagents | Chemiluminescent assays |
| | | | | | |
---
Biomarkers for Diabetes & Obesity
Energy homeostasis is a well-regulated process that depends on the coordination between feeding behavior and energy expenditure. The control of energy homeostasis in humans has received much attention in recent years due to alterations caused by the onset of conditions such as obesity and diabetes. ALPCO offers numerous assay kits to assist both academic and industry researchers with quantification of analytes associated with energy homeostasis.