SBI is a small biotech company that's delivered innovative products and services for molecular and cell biology research since January 2004, when they sold their first lentivectors and pPACK lentivirus packaging systems.
They focus on being the first company to bring the most recent methodologies to market—they were the first company to deliver exosome research reagents and CRISPR/Cas9 vectors—so researchers could quickly take advantage of the latest, most powerful approaches.
Dedicated to quality, many of their products and most of their service offerings are completed in their state-of-the-art facility in Palo Alto CA, enabling them to maintain control over manufacturing conditions and quality, ensure their service projects remain confidential and deliver frequent and timely service project status updates.
Their experienced staff includes a high proportion of PhD-level scientists who interact directly with customers to provide product and services support.
---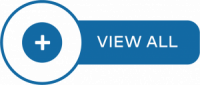 Filter by Product Categories
Lentiviral Technology

Expression Vectors
Cumate Inducible Vectors
Transcription Reporter Vectors
Virus Production
Reporter Cell Lines

AAV
Technology

AAV Isolation
AAV Vectors

Genome Engineering

PrecisionX™ Cas9 SmartNuclease and SmartNickase Vectors
Multiplex gRNA CRISPR/Cas9 kits

HR

Targeting Vectors
AAVS1 Safe Harbor Targeting
EZ-Genotyping Kit
phiC31 Integrase System
PinPoint Targeting System
PiggyBac Transposon

Molecular Tools

Cold Fusion cloning
MetaMorph Mutagenesis Kit
mRNAExpress RNA Synthesis Kit
PureFection transfection
Retrovirus concentration
Cyto-Tracers
Molecular Imaging Vectors
MycoQuick

Download Product Literature

 

Gene Analysis

RNA-Quant cDNA Synthesis
FullSpectrum
MultiStart Primers
Interferon Response Detection Kit

 

RNAi Libraries

 Application Overview
Human Genome-wide
Mouse Genome-wide
Pathway Focused

 

Immunology Research

 Foxp3 vectors
RORyt vectors
T cell Reporter

 

 

We won't be

beaten on

price

 

Episomal Vector Technologies

Stem Cell Research

Growth Factors and Media
iPSC Reprogramming Systems
Antibody and AP Staining Kits
iPS Cell Lines
Pluripotency Reporters
Differentiation Reporters
Neural Lineage qPCR Profiler

Exosome Research

Exosome Isolation
Purified Exosomes
Transfect Exosomes
EV Shuttle Kits
EV-Entry Reagent
Label Exosome Cargo (red, green)
Package miRNAs into Exosomes
Load Protein Cargo
 Targeting Technology
Immunopurify Exosomes
Exosome-depleted FBS
Exosome Antibodies
Exosome Quantitation
RNA-Seq and Mass Spec
Profile Exosome microRNAs

MicroRNA Research

Expression Profiling: QuantiMir, OncoMir, Stem Cell Collection, miRNome
MicroRNA Overexpression
Bi-allelic MicroRNA Knockout
MicroRNA Knockdown
MicroRNA Virus Libraries

 
---
Services
Lentiviral

Custom Constructs

Virus Packaging Service

Custom Reporter Cell Lines

Custom RNAi Libraries

Hybridization & Data Analysis for RNAi Libraries

Scientific Consulting

Stem Cell

Genome Engineering

MicroRNA

Profiling Overview

Genome-wide

OncoMir Collection

Stem Cell Collection

Precursor Overexpression

MicroRNA Knockdown

Scientific Consulting

Exosomes
---
System Biosciences (SBI) specialises in developing unique, innovative technologies to provide researchers with the tools to investigate and understand genomic and proteomic function.  SBI offers solutions for lentiviral mediated gene delivery and knockdown, high-throughput RNAi screens and products for Stem Cell and MicroRNA research.
SBI's extended set of cloning and expression lentivectors provide efficient delivery of expression constructs in mammalian systems.  To achieve highly efficient delivery and stable expression, the lentiviral constructs can be packaged in VSV-G pseudoviral particles and transduced into a wide range of cell lines or to model organisms (mouse, rat, etc.).
Lentiviral Technology
Efficient delivery
Stable, heritable expression
Non-disruptive to cells
Biosafe
GeneNet™ shRNA Libraries enable you to perform high-throughput gene knockdown studies on a genome-wide or pathway-focused basis. You can simultaneously identify multiple genes that alter a specific cellular phenotype in a single experiment.
SBI's range of products for stem cell research include induced Pluripotency Stem Cell (iPSC) Factor Constructs, Human and Mouse iPS cell lines, transcriptional reporters for confirmation of pluripotency and tools for tracking stem cell, differentiation.  In addition, SBI has developed innovative technologies and tools for qPCR Expression profiling, cloning, overexpression and knockdown of microRNAs to enhance your research discoveries.
System Biosciences continues to create new and unique products as well as improve our well-established product lines. Our commitment to providing leading-edge technologies is matched by our high quality of manufacturing and quality control for all of our research reagents and research project services.