SignalChem Lifesciences Corporation ("SLC"), headquartered in British Columbia, Canada, is a clinical-stage company developing novel targeted therapies for oncology.
Its unique business model has been built upon two important pillars: the Bioreagents and Research Services business and the Drug Discovery and Development business.
A group of scientists with extraordinary expertise and experience in kinase biology and drug discovery are working together cohesively to provide the best products and services to its customers around the world and to maximize the efficiency of its own drug discovery efforts.
Built on its expertise in developing kinase-focused cell signalling products and delivering discovery services for academia and pharmaceutical industry, SignalChem has uniquely positioned itself in the forefront of kinase inhibitor drug discovery.
Its advantages include, but not limited to, the largest and ever-growing repertoire of active kinases and mutant kinases, optimised activity-based assays on multiple assay platforms, broad interactions and partnership with leading pharmaceutical companies.
---
Filter by Product Categories
Enzymes

Active Acetyltransferases
Active Arginine Deiminases
Active GTPases/ATPases
Active Histone Deacetylases
Active Kinase Mutants
Active Kinases
Active Lipid Kinases
Active Methyltransferases
Active Phosphatases
Active Phosphodiesterases
Active Proteases

Antibodies

Isoform Specific Antibodies
Modification Antibodies
Phospho Specific Antibodies
Primary Antibodies
Secondary Antibodies
Tag Antibodies

Biochemical Compounds

Epigenetic Enzyme Activators
Epigenetic Enzyme Inhibitors
Kinase Activators
Kinase Inhibitors
Phosphatase Inhibitors
siRNA Controls
siRNA Sets

Signaling Proteins

Acetyl/Methyltransferases
Adaptor Proteins
Apoptosis Proteins
Arginine Deiminases
Cell Cycle Proteins
Cell Stress & Chaperone Proteins
Cellular Proteins
Deacetylase/Demethylases
Dihydropyrimidinase
Dioxygenases
Fructose Kinases
G-Proteins
Kinase Mutant Proteins
Kinase Protein
Lysyl Oxidases
Microtubule/Actin
Associated Proteins
Phospholipase C Proteins
Superoxide Dismutase
Tau Proteins
Transcription Proteins
Ubiquitin Proteins
Unactive Kinases

Signalling Reagents

Assay Reagents
Lipid Substrates
Oligo Substrates
Peptide Substrates
Protein Substrates

Extracellular Ligands

Chemokines
Cytokines
Growth Factors
---
SignalChem's product selection is available in the following areas of relevance for signalling proteins:
Research Areas

Akt / PKB Pathway
Apoptosis
Cancer
Cardiovascular Disease
Cell Cycle
Cellular Stress
Cytoskeletal Signaling

Death Receptor Signaling
Diabetes
DNA Damage
GPCR Pathway
Growth Factor Signalling
Heat Shock Signalling
Inflammation

Insulin Receptor Signalling
JAK-STAT Pathway
Lipid Signalling
MAPK / ERK Pathway
Neurobiology
NF-kB Pathway
p38 Pathway

PKC Signalling
SAPK/JNK Pathway
Ser / Thr Kinases
T & B Cell Receptor Signalling
Translational Control
Tyr Kinases
Wnt Signalling
---
SignalChem is a biotechnology company focused on the research, development and production of innovative cell signaling products to advance basic research and drug discovery efforts, with specific emphasis on the production of highly purified, biologically active, human recombinant proteins.
Cellular signalling or the mechanism by which a cell transmits its signals inwards, ultimately producing a specific biological response, is of fundamental clinical importance.  It is well documented that aberrations in these discrete pathways have been linked to the development of a variety of human diseases including cancer, cardiovascular disease, metabolic disorders, neurodegenerative disease and inflammatory conditions amongst others.
With the success of signal transduction inhibitors in the clinic, there is an intensive effort to identify targets linked with the pathogenesis of a human disease and to develop selective molecules to perturb these targets in an effort to improve patient prognosis and minimise the non-specific systemic side-effects associated with generalised treatment modalities.
The founders and scientific members of SignalChem have the knowledge to understand the architecture and biology of these discrete signalling pathways and to leverage this expertise to bring value-added products to the market.  SignalChem is emerging as a leader and a key contender in the life science recombinant protein market place.
SignalChem's core product areas include active human protein kinases, active human protein phosphatases, unactive signalling proteins, assay kits and biologically relevant kinase and phosphatase substrates.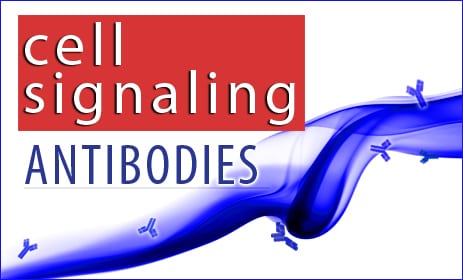 SignalChem – Kinase Family Products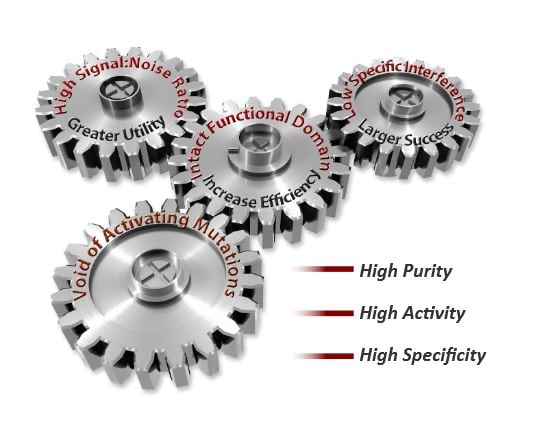 ---
---
First for Antibodies
Stratech Scientific have been successful in a recent antibodies tender from the Southern Universities Purchasing Consortium. In the award criterion Read More…