United States Biological's biochemicals, antibodies, recombinant proteins, cell culture media and molecular biology kits are used in virtually all scientific applications and settings, including genomic research, biotechnology, pharmaceutical development and the diagnosis of disease.
Products are available from affordable research quantities to larger bulk amounts for process development and production.
Their customers include most of the leading pharmaceutical and biotechnology companies located in the US and worldwide.
---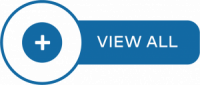 Key Features
---
Stringent Quality Control Testing
DNase, RNase, protease, bioburden, growth performance, strain selection assays, blue-white cloning, background fluorescence, restriction enzyme digestion, endotoxin, 9CFR sterility testing, physical and chemical properties.
Quality Control and Manufacturing Guidelines followed include IACUC, NIH, GLP and GMP.
---
New Express 35 Day Antibody Development
With United States Biological you do not have to wait for 80 days until the rabbit gives a good response. Their new technology speeds up the development of the immune response; in 35 days the animals give titers of specific antibodies (IgG's) which can be even higher than after 60-80 days of a standard (multiple injection) immunisation scheme.

---
Molecular Biology Services
Current services available to customers include polyclonal and monoclonal antibody production, cDNA and genomic library construction, library screening, custom cloning and expression, large-scale plasmid purification, protein expression, peptide synthesis and ELISA development.