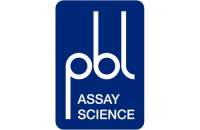 As we near our 30th year, PBL Assay Science works hand in hand with industry, academic, and government researchers to help solve difficult assay development and protein quantification problems. Known as a trusted source for high quality, high sensitivity ELISAs as well as interferon proteins and antibodies, PBL has expanded our assay services capabilities, including ultrasensitive cytokine detection services, and increased our human cell-expressed cytokine and growth factor offerings.
Whether you would like us to customize a multiplex assay incorporating your key analytes, to serve as an outside laboratory to run samples in confirmatory assays or to express and purify a novel human cell-expressed protein, PBL is here to serve your needs.
---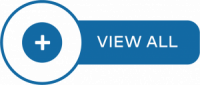 Filter Product Categories



Leading portfolio of ELISAs and multiplex kits for immunological assay development.

ELISAs
Multiplex Assays
Cell-Based Assays

Interferons, Cytokines & Growth Factors for life science research.

Interferons
Interferon Decoy Receptor
Cytokines and Growth Factors

Monoclonal and Polyclonal Antibodies validated for use in biological assays.

Monoclonal Antibodies (MAbs)
Polyclonal Antibodies (PAbs)
---
Featured products
---
Categories
Antibodies
PBL offers a range of monoclonal and polyclonal antibodies raised against different interferons from various mammalian species. They also have a range of CD antibodies and interferon receptor antibodies.
Cytokines and Growth Factors
Including various Interferons.
Interferon
PBL offer a full line of human interferons and a large selection of interferons of different sub-types from different mammalian species. Interferon Receptor Reagents also available.
Kits
PBL's ELISA kits are heterogeneous antibody sandwich immunoassays. Interferon is captured by antibody immobilised to microtiter plate wells and a detection antibody is used to complete the sandwich.  A signal generator of conjugated horseradish peroxidase, together with tetramethyl benzidine, is used to develop the assay.
Select Kits
VeriKine-HS Human Interferon-Alpha All Subtype ELISA Kit (41115-1)
VeriKine-HS™ Human Interferon-Beta Serum ELISA Kit (41415-1)
---
First for Antibodies
Stratech Scientific have been successful in a recent antibodies tender from the Southern Universities Purchasing Consortium. In the award criterion Read More…
Frequently Asked Questions
ELISA 1.1) What types of antibodies are used in the ELISA kits? All PBL ELISA kits are constructed with carefully Read More…
VeriPlex Multiplex ELISAs
PBL Assay Science's VeriPlex ELISAs are fully quantitative, high throughput multiplex ELISA kits that provide simultaneous quantification and detection of Read More…